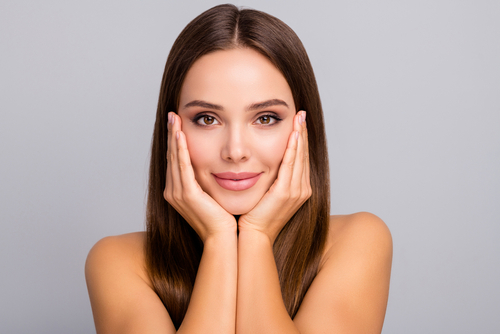 Are you considering LASIK? LASIK is a life-changing vision correction procedure that has given millions of people the freedom they've always wanted from glasses and contact lenses.
LASIK boasts a high patient satisfaction rate, with over ninety-six percent of people happy with their outcome. Keep reading to learn more about LASIK and why it is the best investment you'll ever make!
What is LASIK?
LASIK is a highly effective vision correction procedure.  It corrects natural refractive errors like nearsightedness, farsightedness, and astigmatism.  The goal of this type of procedure is to reduce your dependency on contact lenses and glasses by reshaping your cornea and thus sharpening your vision.
LASIK Benefits
There are many benefits to choosing LASIK. Here are some of the reasons why LASIK is such an excellent investment:
1. Reduces the Need for Glasses or Contacts
Needing contact lenses and glasses to see can be burdensome and can come with many limitations.  Most activities, especially sports, will become so much easier after LASIK since you won't have to worry about your contacts falling out or your glasses sliding down your face.  Breaking your glasses and/or losing your contacts can be hazardous, so it's wise to reduce your risk by reducing your dependency on them.
2. Saves You Money
The cost of glasses and contact lenses can really add up. You'll spend money updating your prescription glasses, ordering contacts, and replacing solutions, cases, and more over the years.
LASIK pays for itself within 5 years when you figure the cost of your annual eye exam, glasses, and contacts and supplies.  If you're worried about the price of LASIK, no need to stress! VisionPoint Eye Center offers discounts with most vision plans and up to a year interest free financing.
3. Saves You Time
Think of all the time you use each day putting in, adjusting, and taking out your contacts. When it comes to glasses, you spend precious moments constantly pushing them up whenever they slide down your nose and cleaning those lenses.
After LASIK, those time traps will be a thing of the past.  No more fumbling for your glasses whenever you wake up in the morning or the middle of the night.  If you wear contacts, you'll no longer have to worry about falling asleep in them. Plus, your morning routine will be a lot easier.  You can get up and go without glasses or contacts slowing you down. And with extra time on your hands each day, you can fill your day with more fun activities!
4. Allergy Season Will Be So Much Better
Getting LASIK does help with eye allergies, especially if you wear contacts. Pollen will no longer hide under your contacts, and you won't have to touch your eyes as often.
This will reduce the chances of transferring pollen and other allergens from your hands to your eyes which will help diminish the symptoms of irritated, red, and puffy eyes.
5. Excellent Vision
LASIK can be your ticket to visual freedom if you've always wanted to experience better vision without the help of visual aids. The expert LASIK team at VisionPoint Eye Center has been a part of thousands of patient's life changing experiences and can be a part of yours, too.
Ready to find out if LASIK is right for you? Schedule an appointment at VisionPoint Eye Center in Bloomington or Champaign, IL today and start your journey to achieving visual freedom.