The staff at VisionPoint is dedicated to providing you with the highest level of care. Professional development is a top priority to ensure that every staff member maintains their skills and keeps up with the latest technology and ophthalmic guidelines.
Administration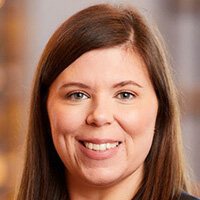 Executive Director
Danielle Sieben served as Center Director at the former McLean County Eye Center for over eight years. Originally from Macomb, she received degrees from both Western Illinois University and Illinois State University. Danielle is certified by the American Board of Opticianry (ABO) and completed the Maui Jim RX Training Certification. She also has Service, HIPAA, Frame Adjustment & Repair and Billing & Coding Training, as well as a Lensometer Certification.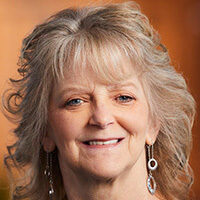 Finance Director
Tammy Fahling served as Financial Accountant & Business Manager at the former Eye Surgical Associates for over 25 years. Originally from Central Illinois, Tammy graduated from Illinois State University with a major in Accounting and a minor in Business.
Team Leads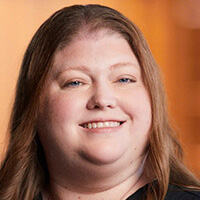 Clinic
Amy Hodges is originally from Galesburg and received her degree from Western Illinois University. She began her career working as an optician in 2001 and after nine years in management at an optometry practice, she joined the former Eye Surgical Associates as a technician on the IOL team. Providing exceptional patient care and medical excellence are the top priorities to Amy.
Patient Support
Susan Embry joined the former Eye Surgical Associates in 1999 and has over 20 years of experience in patient support.  She appreciates the friendly, fun and professional office atmosphere, as well as the opportunity to work with exceptional doctors and staff.
Eyewear
Jane Schurter has a Bachelor of Science from Illinois State University and a Master of Arts in Education from Greenville University.   She brings 20 years of education experience and 5 years of optical experience to the practice. Jane is a private music instructor in Bloomington/Normal for 20+ years and previously worked in the School of Music at Illinois Wesleyan University.  Jane volunteers with the Pratt Music Foundation, Illinois Shakespeare Festival Board of Directors, and B/N Music Teachers Association.  She previously served on the Beyond the Books Education Foundation and the Children's Discovery Museum Guild.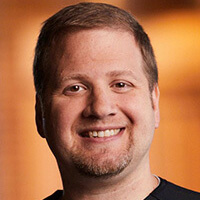 Technology
Joshua Williams is from El Paso and served in the US Army for over 5 years. He has a bachelor's degree from Governors' State. He joined the former Eye Surgical Associates in 2008 and is a certified ophthalmic technician. He provides technology support for the unique Ophthalmic software and equipment.
Departments
Business Office
Our business office associates are well-versed in insurance guidelines and filing requirements. They work with many insurance companies each day to ensure that your claim is handled as thoroughly and efficiently as possible.
Technicians
We take pride in our highly trained Certified Paraoptometrics (CPO), Certified Ophthalmic Assistants (COAs), Certified Ophthalmic Technicians (COTs), and National Contact Lens Examiners (NCLE). Every three years, they are required to obtain a specific amount of continuing education hours, and each has passed a written exam given through the Joint Commission on Allied Health Personnel in Ophthalmology.
Opticians
Our American Board of Opticianry (ABO) certified opticians offer many years of experience in the fitting and dispensing of eyeglasses and contacts. Our opticians maintain their ABO certification by routinely completing continuing education hours.
Patient Support
Our patient support team is here to assist you with any questions or concerns you may have. They will schedule your appointment, check you in and out, manage your paperwork, and answer your phone calls.
LASIK Team
We have a specially trained group of Laser Vision Coordinators who will give you personalized attention and priority scheduling. They will assist you throughout the entire LASIK process, starting with your FREE consultation and ending with your one year post-op anniversary celebrating your new vision.
IOL Team
Our cataract team will work with you and the surgeon when it's time to assess your need for cataract surgery. They will help guide you through your options and answer any questions you have along the way. From your evaluation to your post-operative period, you will receive the best possible care from our specially trained cataract team.