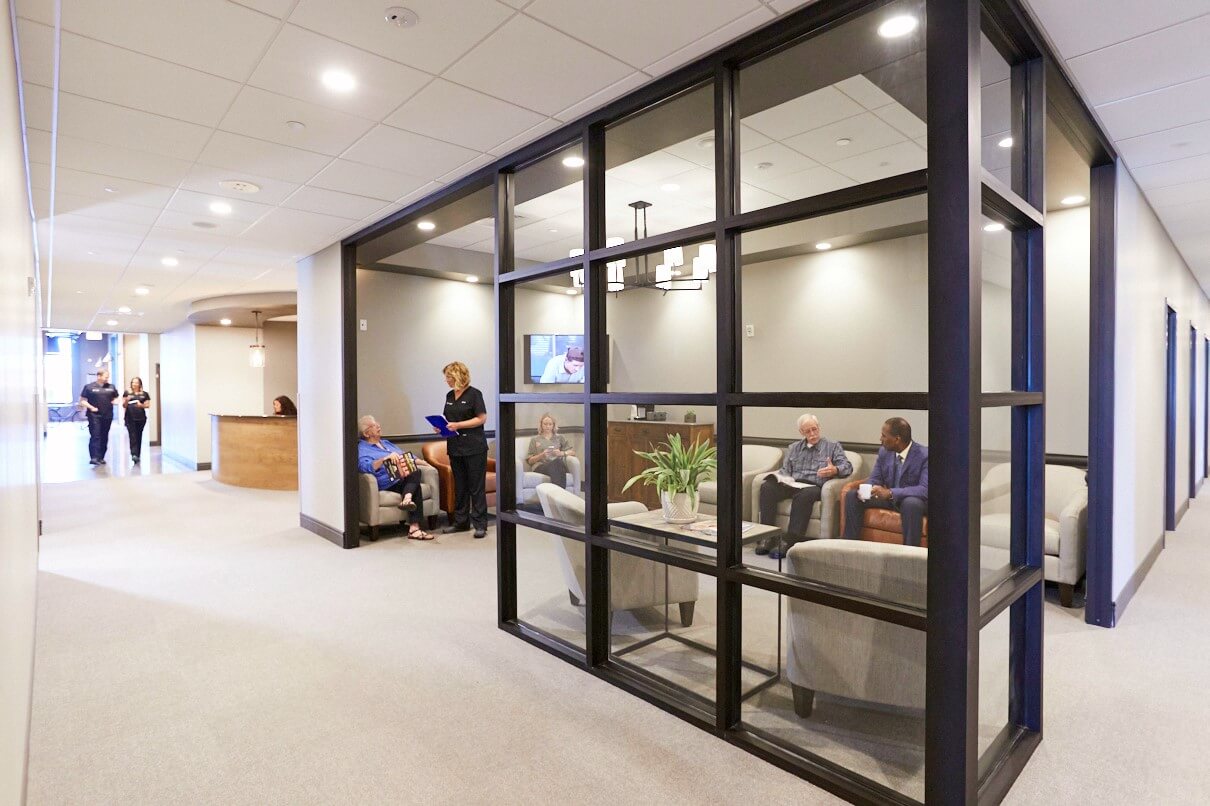 VisionPoint Eye Center
1107 Airport Road
Bloomington, IL 61704
(309)662-7700
Fax (309)662-0829
Cataract Surgery takes place at Eastland Medical Plaza Surgicenter (Building C)
1505 Eastland Dr.
Bloomington, IL 61701
Hours of Operation: 
Monday 8:00AM-6:00PM
Tuesday 8:00AM-5:00PM
Wednesday 8:00AM-5:00PM
Thursday 8:00AM-6:00PM
Friday 8:00AM -5:00PM
Saturday- 8AM-1PM
Eye Doctors in Bloomington
VisionPoint Eye Center offers a variety of eye care services including:
At our Bloomington office, we give you a team of professional eye doctors with years of experience and cutting edge technology to make sure you are getting the best possible treatment from us. Learn more about our eye care services throughout our site. Please call or request an appointment online with one of our eye doctors or ophthalmologists if you live in the Bloomington or Normal, IL areas.