Are you searching for Cataract Surgery in the Bloomington and Champaign areas?
If you or someone you care for has been diagnosed with cataracts, you're certainly not alone. Cataracts are a natural part of the aging process, and they affect more than 20.5 million Americans over the age of 40. You've likely noticed that the cloudy vision caused by cataracts can affect your ability to enjoy activities like knitting, playing cards, watching TV, reading, and golfing.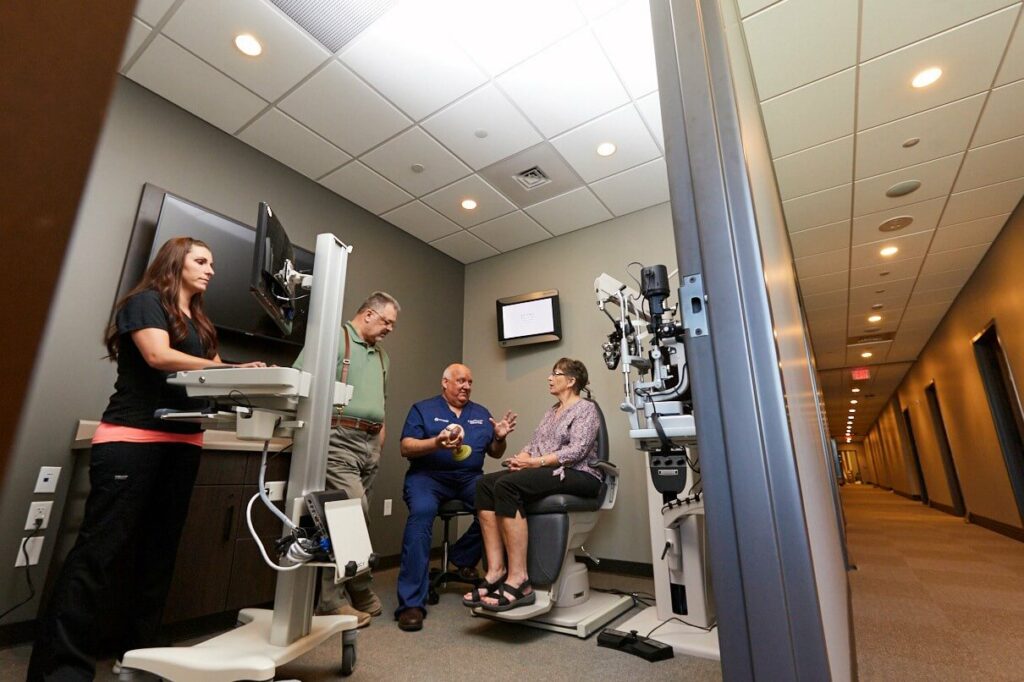 Intraocular lenses (IOL) are implantable lenses that are inserted into the eye during cataract surgery. These lenses are made of plastic or acrylic materials and placed permanently in the eye after removal of the eye's natural lens. Intraocular lenses may be either monofocal or multifocal. Monofocal lenses have a single zone of clear focus, usually set for excellent distance vision, but require the use of reading glasses for near tasks, like reading or sewing. Multifocal lenses have several zones of clear vision and allow for both distance and near vision correction.
VisionPoint Eye Center is a leader in Laser Vision Surgery including Laser Cataract Surgery (LCS) in Central Illinois. LCS can be the best refractive surgery for some patients. In this surgery the human lens is replaced by a soft plastic implant, which refocuses the eye. The procedure is performed at Eastland Medical Plaza surgery center and only takes 15-20 minutes. Success rates are very high. In addition to using the femtosecond laser to do many of the steps currently performed by hand, we use many of the best innovations in cataract surgery, such as drops only anesthesia (no shots), suture-less incisions through the clear cornea and foldable intraocular lenses. These advances enable us to use the smallest possible incision, about 1/18th of an inch.
When you and your doctor decide that it's time for cataract surgery or refractive lensectomy, get the most value out of the procedure. Choose to receive a premium intraocular lens (IOL) implant that can eliminate your dependence on glasses or contacts following surgery!
Traditional IOLs incorporate your vision prescription for either nearsightedness or farsightedness, but you will probably still need to wear glasses to see at some distances. But when you choose premium IOLs, you will regain clear, crisp vision through one simple procedure.
With more than 75 years of combined surgical experience, the cataract doctors at VisionPoint are experts in implanting premium IOLs. Your doctor will help you determine which premium IOL is right for you, depending on your vision needs. We use only the most advanced technology to perform high-quality vision correction, ensuring your comfort throughout the process.
Cataracts