Clear expertise. Established doctors, specialists, surgeons, and staff, with 150+ years of combined mastery.
VisionPoint Eye Center was established in 2019 after the merger of four well-established eye care practices in the Bloomington-Normal community. These are the practices and doctors who shared the vision of serving their patients better by combining expert routine and specialized services in one, central eye care facility: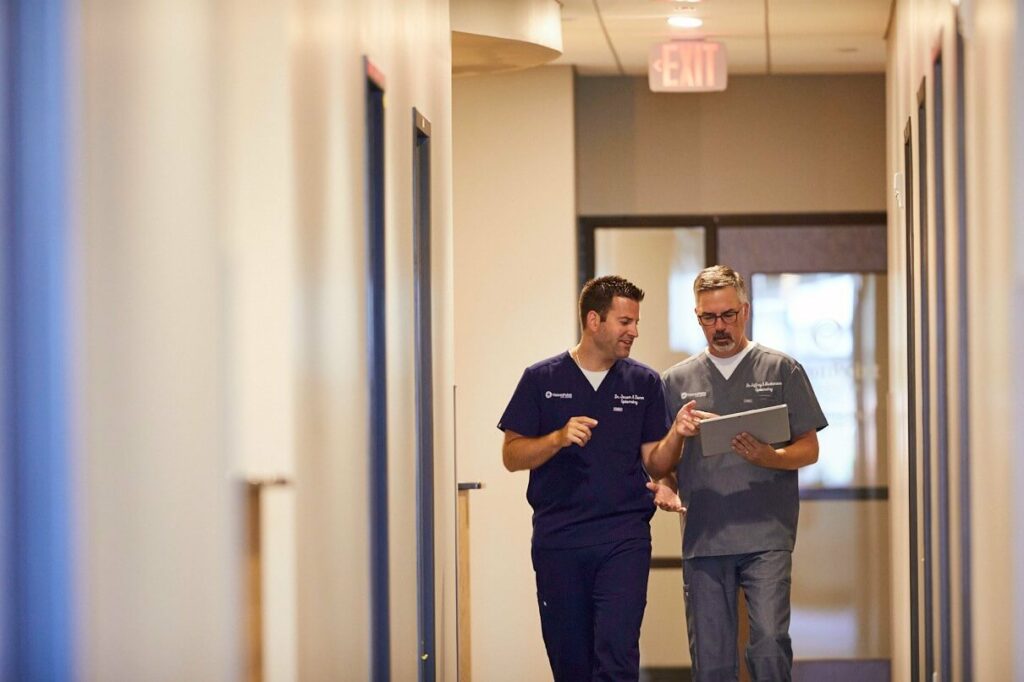 Eye Surgical Associates — Formerly on OSF St. Joseph Campus
Daniel Brownstone MD
Catharine Crockett MD
Scott Pinter MD
McLean County Eye Center — Formerly on Visa Drive in Normal
Jeffrey Huettemann OD
David Landess OD
Jason Dunn OD
Central Illinois Eyecare — Formerly on Kays Drive in Normal
Eric Norell OD
Tom Mahaffey OD
Michelle Willenbring OD
Eyecare Associates — Formerly on Washington St. in Bloomington
John Couillard OD
Wilson Movic OD
Together these doctors offer decades of experience and personalized care to serve your vision needs. Schedule your appointment today!
About VisionPoint
We selected the name VisionPoint Eye Center as the name for the new practice because it represents our core values. The word "Vision" is both literal in describing what we do, but it also acknowledges that we are forward-thinking and have a vision for the future. The word "Point" signifies this central place where all our practices came together and the primary location our patients receive care. The emblem that we have chosen has three interconnecting circles that represent our interconnecting values of medical excellence, patient-centered care and our interdependence as a team. These circles also represent the three vision sciences that are merging: Ophthalmology, Optometry, and Opticianry. The shape that emerges in the center of these three circles is that of an eye – the focal point of our services.