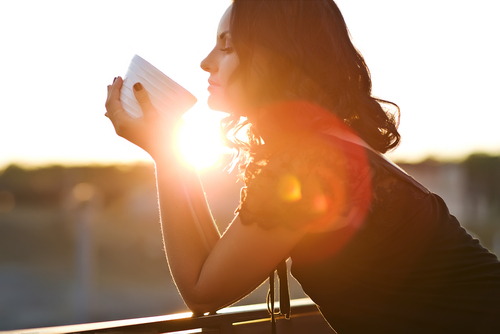 Thinking about having LASIK?  About 98% of people with glasses or contacts qualify for LASIK eye surgery.  To be certain of your candidacy, you should still come into VisionPoint Eye Center for your free personalized LASIK consultation.  Here are a few things we look at during your hour-long free consultation.
Age
You must be at least 18 years old. If you're younger, you won't be able to get LASIK due to FDA mandates. Your vision should be stabilized and no longer changing before pursuing LASIK.
Medical History
Certain medical conditions will make you less qualified to undergo LASIK. These include conditions like uncontrolled diabetes, lupus, rheumatoid arthritis, and certain autoimmune diseases.
Having any of these conditions will make it harder to recover after a procedure like LASIK. Your ophthalmologist will also want to know any medications you're taking. It's important to be honest and disclose all medications and conditions.
Healthy Eyes
During your consultation, we will discuss your eye history.  Having cataracts, diabetic retinopathy, glaucoma, or other eye conditions may prevent you from being a LASIK candidate.  We check the health of your eyes at your LASIK evaluation (scheduled prior to your procedure) with an extensive dilation, but if you know of pre-existing eye conditions you have, we will want to discuss those with you during your consultation.
Thick Enough Corneas
One of the most important measurements we take during your consultation is to check your eye's corneal thickness.  Your cornea needs to be thick enough to be safely reshaped and correct your vision while letting the flap heal. If your cornea is too thin, your eye doctor may recommend an alternative procedure.
Dry Eye
Most patients experience dry eyes after having LASIK.  If you have pre-existing dry eye, we may want to treat it prior to undergoing the LASIK procedure since LASIK will likely make your eyes temporarily drier.  During your consultation, be sure to discuss any current or past treatments you have done to treat dry eye.  VisionPoint Eye Center also has a dry eye clinic that may help you become a LASIK candidate after undergoing treatment.
Your Prescription
VisionPoint Eye Center has invested in the best LASIK technology and can treat a variety of prescriptions.  We are able to treat a high degree of nearsightedness (up to a -12.)  And don't rule yourself out if you have astigmatism.  Our technology allows us to treat more astigmatism than ever before.  If you were ever told you were not a LASIK candidate because of your astigmatism, you owe it to yourself to see if you are a LASIK candidate with the technology we are using today.  While treating farsightedness with LASIK is less common, we are still able to successfully correct many farsighted prescriptions and achieve excellent visual outcomes.  We will check your prescription at your LASIK consultation to make sure you are within the parameters we can treat.
Pregnancy
If you are currently pregnant, you will be temporarily deemed not a LASIK candidate.  Hormones can drastically affect eyesight and we want to make sure your prescription is stable before we permanently treat it.  Our doctors recommend waiting at least 3 months after you are finished nursing before having LASIK.  If you are thinking about becoming pregnant, our doctors recommend waiting at least 4 months after having the LASIK procedure.  If you have questions or concerns about pregnancy and LASIK – your consultation is a perfect time to get those questions addressed.
What are you waiting for?
Do you fit into a lot of the categories that likely deem you a LASIK candidate?  Let the experts confirm it for you.  Schedule your FREE LASIK consultation at VisionPoint Eye Center in Bloomington or Champaign, IL today!