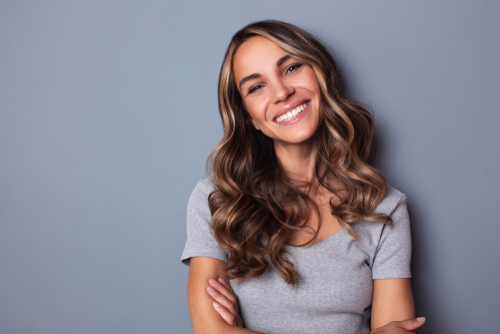 The end of 2021 is fast approaching!  If you still have flex dollars and are thinking about how to spend them before the end of the year – have you thought about LASIK?  
People want better vision, and LASIK is the go-to when it comes to improving your eyesight. Its success rate and rapid recovery make LASIK a very popular procedure.
But one hurdle to getting LASIK is the upfront cost. Money can be a massive barrier to elective medical procedures like LASIK, even though the procedure will likely save you money over time.
Great news!  There are ways to make LASIK more affordable and even bring the total cost of the procedure down. Keep reading to see how you can use tax-free dollars to help cover the cost of LASIK.
Flexible spending accounts (FSAs) and health savings accounts (HSAs) are two great ways to reduce healthcare costs. They are similar programs (with some crucial differences) that can help you pay for medical expenses.
What is an FSA?
A flexible spending account is an account that sets money aside from your paychecks throughout the year, but the full amount is typically deposited into your account at the very beginning of the year. The money is stored in your account, and you are able to withdraw funds for approved costs without ever paying any taxes or any penalties.
Because FSAs are tax-free, you save a percentage equal to your tax rate by using one. Employers often offer FSAs as a work benefit.
But, there are specific rules and exceptions that you must follow when using an FSA. 
One significant stipulation with an FSA is that money usually does not roll over to the following year. You may have to forfeit any unspent money in your FSA, so you should always plan your spending accordingly so you do not lose your hard-earned money.
Another common rule is a cap on how much money you can store in your FSA. Depending on your limit, you may not be able to pay for your entire LASIK procedure with your account.
However, some employers will match a portion of the money you put into your FSA. This matching policy is an excellent opportunity to save even more money.
Talk with your employer to make sure you clearly understand how your FSA works. They will help you navigate the more confusing parts of using an FSA.
What is an HSA?
A health savings account is typically more flexible because you do not have to spend all your money before the end of the year. Health savings accounts roll over so you can accumulate money over multiple years without it going unused.
HSAs are only available to you if you have a high-deductible health plan. And they are only for individuals who can't get Medicare and are not listed as a dependent on someone else's tax return.
HSAs do generally have a higher annual contribution limit. And you can withdraw money tax-free after the age of sixty-five. Most importantly, you own your HSA, not an employer, so you have total control over the account. 
Do FSAs and HSAs Cover the Cost of LASIK?
Both flexible spending accounts and health savings accounts are great ways to help pay for LASIK! You can use funds from either account towards your LASIK procedure.
Most importantly – don't lose your flex dollars this year!  Book a consultation at VisionPoint Eye in Bloomington, IL, to discuss your LASIK candidacy!