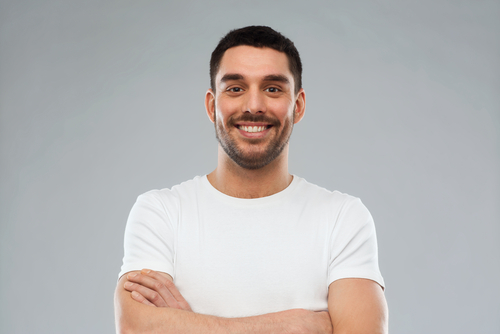 Glasses and contact lenses help you see clearly by correcting your near sightedness, far sightedness, and/or astigmatism. However, these visual aids can become inconvenient in your everyday life.
If you wear glasses, they must be wiped clean all the time, especially when they develop obvious smudges. Plus, you have to constantly deal with foggy glasses and glasses slipping down your nose. 
If you wear contacts, you should always remove them each night before you sleep and maintain a high level of hygiene. Otherwise, your eyes can easily become irritated, or you may get an infection.
If you're tired of the inconveniences of prescription lenses, laser vision correction can correct your vision and give you the freedom you've always desired from glasses or contacts.
Keep reading to learn more about laser vision correction and four reasons to consider one, like LASIK!
What is Laser Vision Correction?
Laser vision correction is a quick procedure performed by an ophthalmologist to help you see clearly, and significantly reduce your need for glasses or contacts. It involves using a laser to reshape your cornea and correct refractive errors like farsightedness, nearsightedness, and astigmatism. 
What Are Some Benefits of Laser Vision Correction?
Some of the advantages of choosing laser vision correction include the following:
Reduced Dependency on Glasses and Contact Lenses
If you've always wanted to have greater visual freedom and independence from your glasses or contacts, laser vision correction can offer a fantastic solution. After your procedure, you won't need to remember where you put your prescription lenses anymore.
Laser vision correction addresses your refractive error, allowing you to gain greater freedom from your glasses or contacts. You'll be able to wake up and see right away without putting your contacts in or scrambling around for your glasses.
Lets You Enjoy Greater Freedom
It's easy for your contact lens to slip out and get lost or for your glasses to fall and break. Whether you're on vacation, attending a concert, or playing your favorite sport, you won't have to dread the mishaps that come with prescription lenses or avoid doing what you love altogether. 
LASIK will allow you to live life to the fullest. Imagine the convenience of packing light, jumping into the water, going camping, or trying a new sport! 
Laser vision correction gives you the freedom to do everything spontaneously. With crisp, clear vision, you can go on new adventures and do more activities, like hiking, golfing, snorkeling, dancing, and playing with your kids and/or pets. 
Saves You More Money
Another benefit of laser vision correction is that it can save you thousands of dollars in the long run. For most people, laser vision correction pays for itself within five years since you are eliminating recurring eyewear expenses.  Compared to the ongoing, lifetime costs of glasses and frames and/or contacts and contact solutions, laser vision correction is well worth it.
VisionPoint Eye Center also offers an interest free financing plan for up to one year.  This helps spread out your payments so the cost of the procedure is not due all at once.
Boosts Your Confidence
Do you have thick lenses? Are you often insecure about how you look in your glasses? 
If you feel as though glasses aren't a good look for you, laser vision correction can help. After your procedure, you will no longer be hiding behind your glasses that make you feel self-conscious. 
Thanks to laser vision correction at VisionPoint Eye Center, you'll forget what it was like to wear and remove your eyeglasses or contact lenses every day. Instead, you can look forward to seeing your absolute best and living life on your own terms with the visual freedom you've always wanted.
Are you interested in laser eye surgery? Schedule your FREE LASIK screening at VisionPoint Eye Center in Bloomington, IL, today to start your journey to a glasses or contacts-free life.