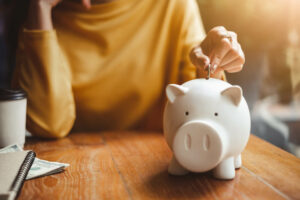 Have you been thinking about getting LASIK? Do you wonder if it is worth investing in your vision?
LASIK is a big deal! It'ss understandable if you're on the fence about this decision. Keep reading to learn why LASIK is a good investment!
LASIK Saves You Money Over Time
One of the things that can scare people off about LASIK is the cost. Getting LASIK can seem expensive until you realize it will save you money.
You make two investments when you get LASIK. The first is financial and the second is by improving your quality of life.
Financial
Most patients say LASIK is one of the best decisions they made. The average cost of LASIK is around $4,700.
This is a lot of money for most patients. If LASIK doesn't feel affordable, think again! There are options available that can make LASIK fit in your budget.
Health Insurance
Most insurance companies do not cover LASIK, but it is still worth checking with your plan. You should ask if your health insurance plan has supplemental coverage.
This supplemental coverage may be able to cover some of the LASIK procedure.
Getting LASIK Is Less Expensive Than Contacts
LASIK is a big upfront cost. But, in the long-run, LASIK is cheaper than paying for contact lenses or glasses over time. On average, you're paying around $500 per year for glasses, contacts, and accessories.
These costs add up, especially when you think about all the extra costs that go with them. This could be extra contacts, seeing your eye doctor, or replacing broken glasses.
Now imagine that cost over 40 or 50 years. The great thing about LASIK is it pays for itself over time!
Instead of paying for glasses and contacts for the rest of your life, LASIK gives you visual freedom. It also puts more money back in your pocket.
After 2 or 3 years, most people have their LASIK procedure paid off in full.
Flex Spending Account
Many employers offer flex spending accounts in their benefits packages. They can be used for things like medical expenses and copayments.
Each pay period, a designated amount from your paycheck gets deposited into your account. With an FSA, you must spend this money within the year.
If you don't spend it within the time specified, the money is then forfeited. One great advantage with an FSA is the money is actually taken out before taxes. That means you can pay for your LASIK procedure tax-free as well.
Financing Options
Most doctors offer different financing options to help you pay for the procedure. This is a great way to make LASIK more accessible and affordable.
VisionPoint Eye Center offers our patients the CareCredit credit card and several 0% interest-financing plans. CareCredit is North America's leading patient healthcare financing program.
With CareCredit, you can get LASIK now and pay off your procedure over time with monthly payments. There's no reason to let affordability stand in your way of getting LASIK anymore!
Tax Refund
We all get excited at the thought of what we're going to do with our tax refund. You can spend or save it, but investing it in your health is a great decision.
LASIK will change your life forever, so using your tax refund to cover or decrease the cost is beneficial. Having a plan makes paying for a procedure like LASIK much easier.
Improved Quality of Life After LASIK
LASIK eye surgery improves the quality of your life. Improving your life is as easy as having better vision! Post-surgery, the majority of patients do not need contacts or glasses.
This means you can play sports without worrying about breaking your glasses. Ever stressed out about packing and thought you didn't bring enough contacts with you? These are things you no longer need to deal with after LASIK. It's the little things that matter after you have LASIK!
Ready to find out if LASIK is a good investment for you? Schedule a free no-obligation LASIK consultation at VisionPoint Eye Center now!